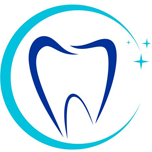 Your Dentist in Odenton, Maryland
Meet Dr. John Angelou
Dr. John Angelou is happy to provide a variety of general, cosmetic and restorative dental services so that you do not need to go far to receive the dental care you deserve. Our dentist will work with you on a personal basis to try and understand your specific needs and oral health goals so that you always leave happy and smiling. Dr. Angelou will use his extensive knowledge and expertise to give you the best results every time.
Read More
Your Periodontist in Odenton, Maryland
Meet Dr. Clifford Zdanowicz
After receiving his education, Dr. Clifford Zdanowicz became a lieutenant in the U.S. Navy, where he offered his services for 13 years. Our periodontist later served at the Air Force Base in Dover, Delaware, where he is currently the Chief of Dental Services. He has offered his services at Angelou Dental since 2010 and enjoys educating his patients on how each specific procedure will help reach the desired outcome and how they all work to benefit you.
Read More
We Love Our Patients, and They Love Us!
They care about your treatment and do a great job assessing your needs.
Steve S.
Very Professional and Personal and my teeth look and feel great
Ian E.
Amazing service, we being there over 13 years..always the best!!
Fatima E.
These guys are the best! They have provided exceptional dental services to me and my family for decades. Special shout out to Dr. A, Claudia and Maria. Love you guys!
Dana G.
Sleep Apnea Therapy
Learn more about how we can help you!
We offer sleep apnea therapy to help individuals get a good night's rest. We understand how important it is to get the sleep you need and how it can affect your quality of life. We will give you the tools you need to open up your airway and breathe a little easier.